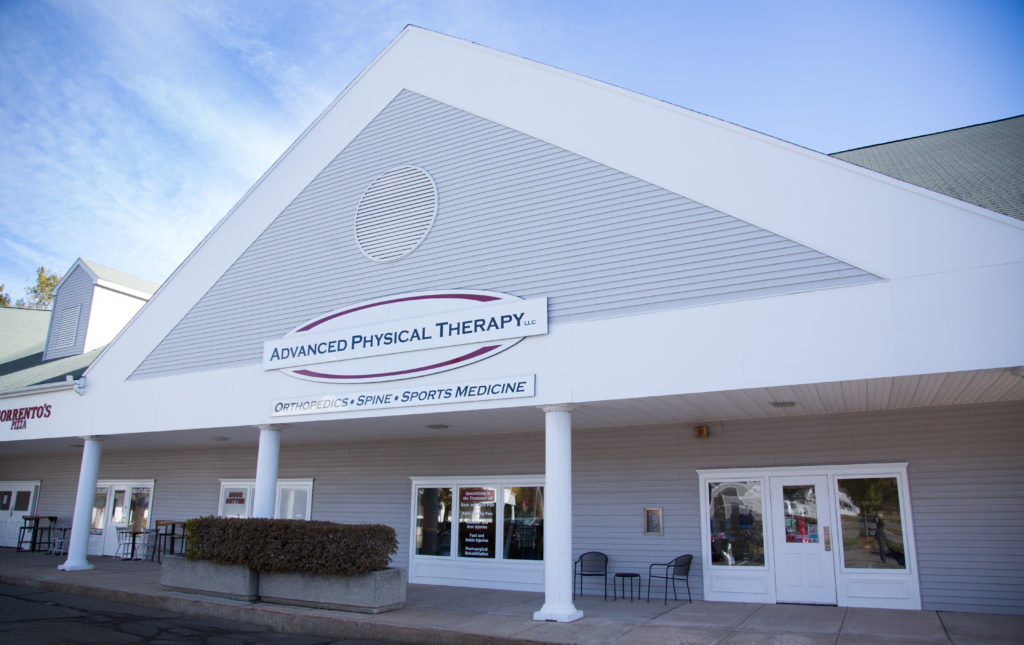 292 Spielman Highway
Burlington, CT 06013
Phone: (860) 404-2924
Fax: (860) 404-2933
Welcome to Advanced Physical Therapy in Burlington.
Advanced Physical Therapy has seven great locations in Connecticut to better serve the community. Whether you are looking for relief from pain or working to maintain a healthy lifestyle, physical therapy can help you get to where you want to go. Advanced Physical Therapy is your perfect partner in achieving a healthy, active lifestyle. As highly educated health care professionals, Advanced Physical Therapy can get you moving and enjoying life again using scientifically-based treatment techniques that focus on restoring function, reducing pain, and preventing injury. With board certified specialists and advanced certifications, you are assured the most progressive and comprehensive treatment available. Our number one goal is to relieve your pain and restore your function and health, so you can live each day to your full potential.
Advanced Physical Therapy in Burlington has been part of this close-knit community since March of 2011. We strive to provide excellence in physical therapy for children and adults of all ages. Aside from healing injuries, we enjoy networking with the community and local organizations. We are involved with Tavern Day, Shine on 5k Road Race, the senior center, career day at local high schools, toys for tots, local food drives and fund raising for local schools and athletics and so much more! We work closely with many area physicians and are happy to be able to provide physical therapy to the Burlington community. We look forward to helping you and your family recover from your musculoskeletal injuries and getting back to great health!
Best,
Mindy Managnello, PT, DPT
Doctor of Physical Therapy
Burlington Clinic Director