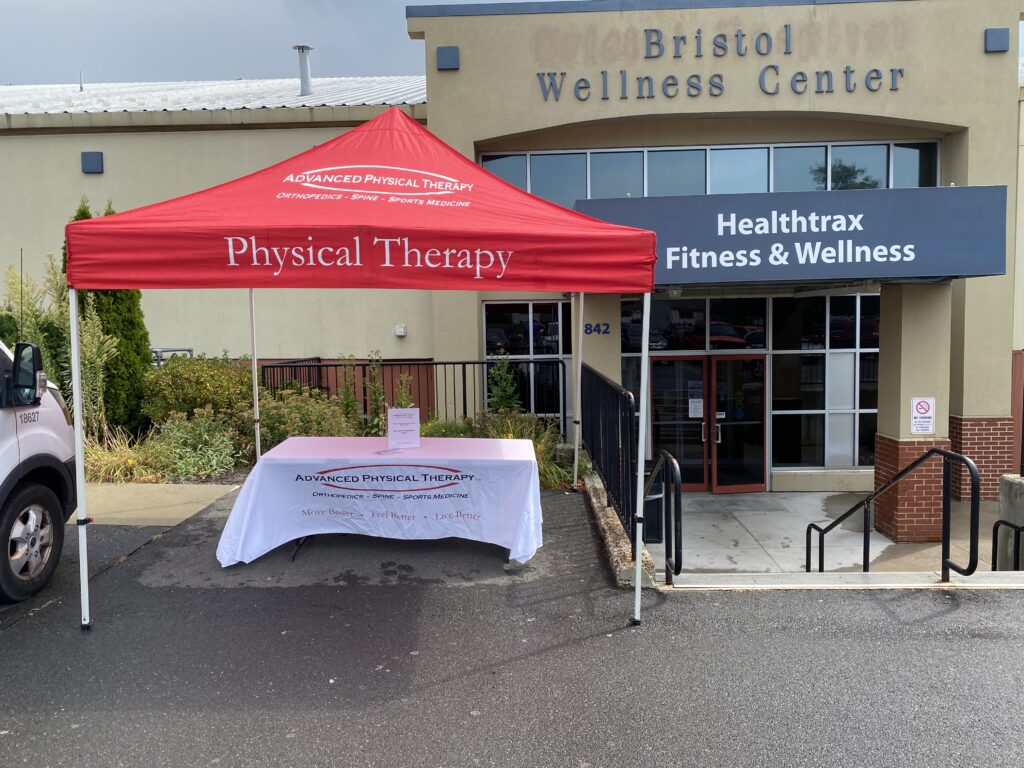 842 Clark Ave
Bristol, CT 06010
Phone: (860) 540-4920
Fax: (860) 540-4921
Welcome to Advanced Physical Therapy in Bristol.
Advanced Physical Therapy has seven great locations in Connecticut to better serve the community. Whether you are looking for relief from pain or working to maintain a healthy lifestyle, physical therapy can help you get to where you want to go. Advanced Physical Therapy is your perfect partner in achieving a healthy, active lifestyle. As highly educated health care professionals, Advanced Physical Therapy can get you moving and enjoying life again using scientifically-based treatment techniques that focus on restoring function, reducing pain, and preventing injury. With board certified specialists and advanced certifications, you are assured the most progressive and comprehensive treatment available. Our number one goal is to relieve your pain and restore your function and health, so you can live each day to your full potential.
Advanced Physical Therapy in Bristol specializes in resolving pain and helping our patients return to the activities they love quickly and safely. Laura Frechette and Marisa Ferguson, both doctors of physical therapy, are the two primary treating clinicians in our Bristol office. They both have a growing following of patients who trust in their knowledge and care to help them return to living their best lives. Our team specializes in treatment of back and neck pain, shoulder, elbow, wrist, hip, knee, and ankle injuries. We also offer aquatic therapy out of our Bristol location. Our office is located inside Healthtrax Fitness Center and we are excited to be an active member of the community. Stop in to our office and see how we can help you move better and feel better!
Best,
Dave Donnelly, PT, DPT